Unparalleled Portland Location
Nestled between Portland's bustling Old Port and vibrant East End you'll find Portland's newest luxury residence. The 113 Newbury condominiums, in the blossoming India Street Neighborhood, are redefining urban luxury by offering innovative design, refined sophistication, and efficiency with an unparalleled location just steps from all the city has to offer.
URBAN LUXURY
The development of 113 Newbury follows the unprecedented success of the Bay House Condominiums, the cornerstone luxury project anchoring Portland's Eastern Waterfront District. Architecturally designed to complement the spirit of this historic and eclectic neighborhood, 113 Newbury pays tribute to Portland's past while emphasizing today's modern lifestyle.
Amenities
Thoughtfully Designed Interiors
Stone Counters & Hardwood Floors
Custom Tile Work
Private storage & Private Deck Space
High Efficiency Heat Pumps & Air Conditioning
On Demand Gas Water Heaters
Sophisticated Lighting & Plumbing
Central location in Portland with Onsite Parking
Contemporary Gas Fireplaces
Elevator
Upgrades and Options
Choose from lofts, townhouses and 1, 2 or 3 bedroom floor plans
Select from multiple flooring, countertop and cabinetry options
Upgrade Bosch to Thermador appliances
Option to upgrade to radiant heat in the baths
INDIA STREET NEIGHBORHOOD
Portland, Maine
The partners of Reger Dasco Properties have been instrumental in recognizing the potential of the historic and reemerging India Street Neighborhood. Nestled between the bustling Old Port and the vibrant East End, the Eastern Waterfront District was once the center of political and commercial activity in Portland. The neighborhood is now undergoing an exciting resurgence as the premier residential neighborhood for walkable, urban living.
Following the recent completion and success of the Bay House the developers are proud to be embarking on another project in this thriving district. Expanding on the principles of 'smart growth,' and efficient urban living, 113 Newbury will further enhance the vitality of this flourishing area.
Curious to learn more about Portland?
We are excited to share articles, news and events from around Portland to keep you informed about all that our dynamic city has to offer. Please visit our website at 113newbury.com for regular updates. Recent accolades include:
Forbes Named Portland "America's Most Livable City".
Portland Named "America's Foodiest Small Town" by Bon Appetit.
Kiplinger Personal Finance Magazine named the City of Portland the "Best City in the U.S. for Your Second Act".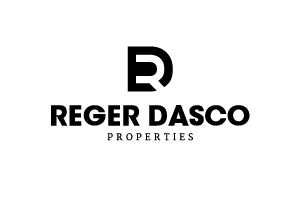 Reger Dasco Properties
Reger Dasco Properties is a Portland based partnership between Gordon Reger, Principal of Reger Holdings in West Seneca, NY, Demetri Dasco, Principal of Atlas Investment Group in Boston, MA and Joseph Dasco, Principal of Boulder Hill Development in Western Massachusetts. Reger Dasco Properties has extensive experience with real estate investments, high-quality residential developments and mixed-use projects.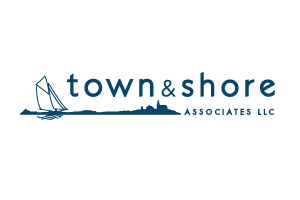 Town & Shore Associates
Town & Shore Associates is a trusted, independent local real estate brokerage with deep roots in the Maine community. Having opened their doors more than 60 years ago, they have always have been focused on assisting clients and neighbors in Greater Portland and Coastal Maine.
Landry French
Landry French is a Scarborough-based construction firm offering full commercial construction services. Landry/French has a reputation for excellence and for integrating the sophisticated processes and technology of major national firms with the personal touch of a local company that is committed to owner involvement on each and every project.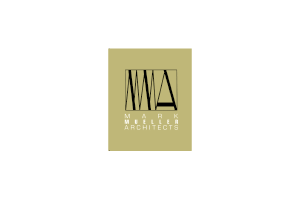 Mark Mueller Architects
Mark Mueller Architects is a Portland based architectural firm that specializes in historic projects in the Old Port.  Proudly celebrating their 15th year in business, MMA combines experience and efficiency with a personal and inspired touch.  The visionary design, urbanism and mindfulness of Mark and his team have helped distinguish many local projects, including 113 Newbury.